Bring the potential of ROZLYTREK® to life

ROZLYTREK
offers convenient
once-daily,
oral dosing1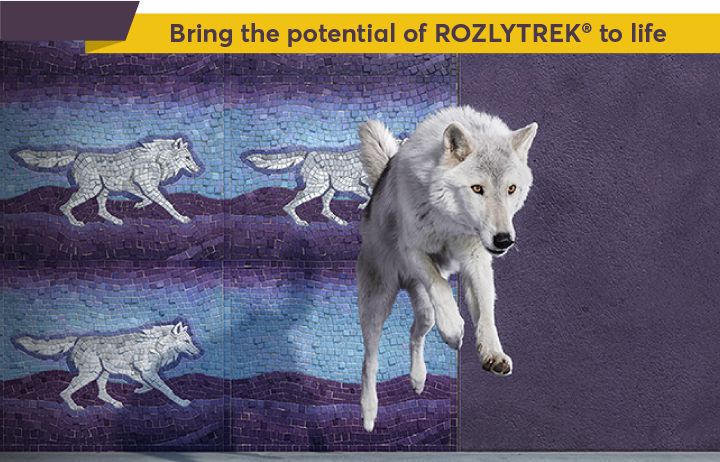 ROZLYTREK offers convenient once-daily, oral dosing1

The recommended dose for adults is 600 mg orally once-daily

ROZLYTREK can be taken with or without food



ROZLYTREK dosing modifications
Temporary interruption, dose reduction or discontinuation of treatment with ROZLYTREK may help manage adverse reactions1
Dose Reduction Schedule of ROZLYTREK for Paediatric Patients BSA of 1.11 m2 to 1.50 m2


200 mg, for 5 days each week (Monday, Wednesday, Friday, Saturday, Sunday)
Dose Reduction Schedule of ROZLYTREK for Adult Patients and Paediatric Patients BSA ≥ 1.51 m2

ROZLYTREK SmPC
Download the ROZLYTREK Summary of Product Characteristics
This medicinal product is subject to additional monitoring. This will allow quick identification of new safety information. Healthcare professionals are asked to report any suspected adverse reactions. See section 4.8 of the SmPC for details on how to report adverse reactions.

Footnotes
ALT, alanine aminotransferase; AR, adverse reaction; AST, aspartate aminotransferase; BSA, body surface area; ms, millisecond; QT, time from the start of the Q wave to the end of the T wave; QTc, the corrected QT interval; SmPC, summary of product characteristics; ULN, upper limit of normal.
References
ROZLYTREK Summary of Product Characteristics, 2020.